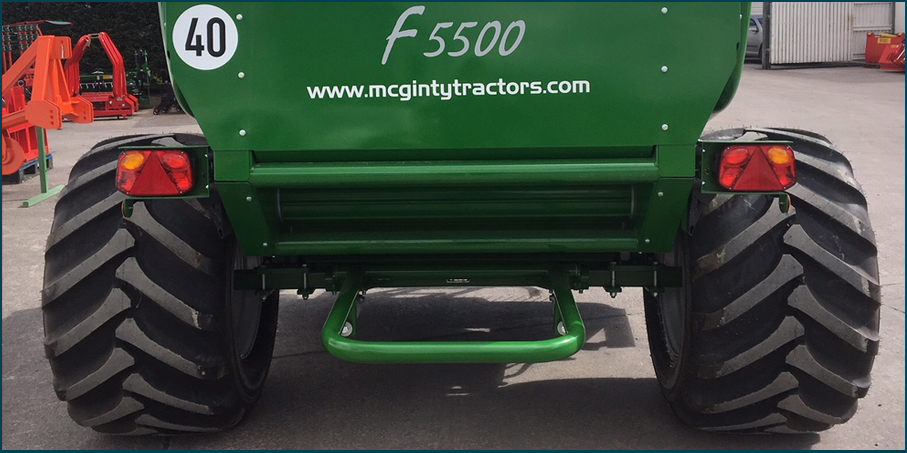 Here at our wheel manufacturing plant at Agrigear, we offer wide wheel solutions to suit your machine and application. Bespoke rims can be manufactured to suit wider tyres or else a customer's own rims can be modified to suit fitment of wider tyres.
The use of wider wheels on tractors and agricultural implement machinery such as balers and tankers has great benefits. Wide wheels give a larger footprint space which means weight is evenly distributed over a larger contact area. This results in improved flotation at lower ground pressure and therefore soil compaction is greatly reduced and crops are better protected from damage.
WIDE WHEELS SOLUTIONS MANUFACTURED BY AGRIGEAR
Volvo LI20H loader fitted with 900/60R32 BKT Agrimax Teris tyres on bespoke 18stud yellow rims
Kubota tractor fitted with 850/50X30.5 and 500/60X22.5 BKT FL-648 flotation fyres on bespoke black rims
Lely-Welger baler fitted with 710/40R22.5 BKT FL-639 flotation tyres on bespoke 6stud silver rims
For find out more information about wide wheel options, call us on +353 429 666 444 or email sales@agrigear.ie.